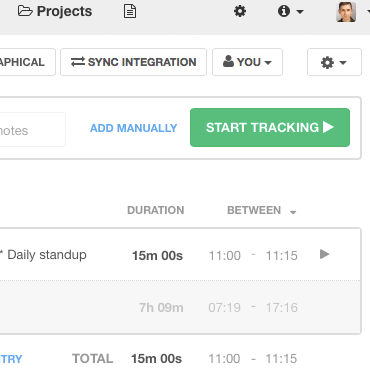 Freckle Time Tracker
Free to try time tracking for any task on Freckle with Zapier
---
Stop being so busy – time tracking is the key to your business' success! Export all your projects and tasks created in Toggl to TimeCamp and feel the new time tracking experience!
Track time with Zapier on any task without leaving Freckle
Bring time tracking into Freckle.
Gain insight into projects.
Used by thousands of users.
Great for teams.
Timesheets.
Approvals.

"Timecamp has become an essential part of my work flow. I am very happy to be able to track time in this way as I have tried many, many tools and integration with Freckle is the simplest and easiest to use."